Combine your passion for language with your drive to improve your writing and communication skills with a Bachelor of Arts in Spanish.
The Bachelor of Arts in Spanish prepares you to meet the qualifications for employment opportunities in business and government service as well as graduate work in Spanish. You'll learn how to speak, actively listen, read, and write in Spanish while exploring the culture and literature produced in different Spanish-speaking regions. As a Spanish major, you're eligible to apply for the $4,500 study-abroad scholarship.
Students who pass both the WPT and OPIc with an awarded score of Advanced-Low or higher can fast-track their degree progression and earn up to 15 credit-hours toward their Spanish degree. Our experienced faculty are here to help you excel in your college path and onwards.
Scholarship Opportunity
Gordon Kelley Language Study Scholarship Endowment
Award: Up to $3,000 per academic year (up to $1,500 per semester)

This scholarship opportunity is offered through the University of Arkansas - Fort Smith Foundation to students who:
are enrolled in at least 12 credit hours at UAFS
have completed at least 60 credit hours (junior or senior standing)
have a minimum GPA of 3.0
are majoring in English, English with teacher licensure, or Spanish
application deadline: March 15th
The Gordon Kelley Language Study Endowment application is available through Lion's SHARE. Contact your academic advisor or Dr. Carol Westcamp-Sessums for additional information.
---
What can I do with a degree in Spanish?
Spanish is the official language in nearly two dozen countries and spoken by a significant portion of the population in many other countries including the United States. Learning how to fluently speak, listen, read, and write in Spanish as well as understand and appreciate the Hispanic culture will help you enjoy many rewarding careers including:
Bilingual Educator
College Professor
Customs Inspector
Foreign Service Officer
Interpreter
Translator
Linguist
and many more
A B.A. in Spanish will also prepare you for success in graduate and professional schools.
According to the Bureau of Labor Statistics, the annual median wage for foreign language degree holders in 2022 was $59,000.
---
Minors
This 18-credit hour program is intended for non-majors interested in a basic understanding of the Spanish language and culture. Courses include Intermediate Spanish II, Spanish Grammar, and Advanced Composition.
Available to current UAFS students majoring in any field, this 18-credit hour program expands upon the existing TESL Certificate of Proficiency to give students another option for a minor. Students will learn the basic skills required to teach ESL in non-public sectors worldwide and be able to more readily access higher education programs in TESL in the United States. Students obtaining the minor in TESL will also receive the Teaching English as a Second Language (TESL) Certificate of Proficiency.
---
Certificates of Proficiency
This 15-credit hour program provides a curriculum designed for those who teach English as a second language domestically and abroad. Courses include Language and Culture, Second Language Acquisition, English Grammar, and Intermediate Spanish II. By completing this coursework and the state-required PRAXIS Assessment, licensed teachers can add an ESL endorsement to their Arkansas teaching license.
This 9-credit hour program provides curriculum designed for those how in helping professions such as human services, health care organizations, educators, and others. Courses include Intermediate Spanish I, II, and Spanish for the Professions. Beginning Spanish I and II or required placement scores are prerequisites for Intermediate Spanish I.
---
Program Learning Outcomes
Upon successful completion of the Bachelor of Arts in Spanish, students will be able to:
speak in Spanish at an intermediate-high level or above (ACTFL)*.
research and write at an advanced-low level (ACTFL)*.
demonstrate a metacognitive awareness of the main features of the Spanish language.
participate in multilingual communities at home and around the world.
*Standards set by the American Council on the of Teaching Foreign Languages
---
ACTFL Accreditation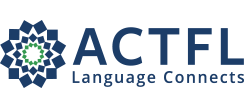 This program is accredited by the American Council on the Teaching of Foreign Languages.
Request Information
Loading...