It's for the greater good: Earning a Bachelor of Social Work can help improve the lives of those around you.
The Bachelor of Social Work prepares a professional and ethical generalist social worker to be a critical thinker who is grounded in the liberal arts and advocates for social, economic, and environmental justice using evidence-based strategies to work with individuals, families, groups, organizations, and communities. Designed with a cohort model, students go through advanced social work courses as a group and complete two senior-year internships to gain real-world practice experience. A second application process is required for this program.
There is a separate application process for this program, and requirements for admission may change over time. Students must meet admission requirements current at the time of their final application for admission to the social work program.
Graduates with a B.S.W. are prepared to take on challenging careers as:
Adult/Child Protection Worker
Case Manager
Counselor
Geriatric Social Worker
Hospice Social Worker
Medical Social Worker
Mental Health Tech
School Social Worker
The program also prepares students for graduate and professional schools.
Minor
This 18-hour program introduces students to social work knowledge, values, and skills to generate positive individual and social change This minor complements other majors by exploring the human condition.


Certificate of Proficiency
This 9-credit hour program provides curriculum designed for those in helping professions such as human services, health care organizations, educators, and others. Courses include Intermediate Spanish I, II, and Spanish for the Professions. Beginning Spanish I and II or required placement scores are prerequisites for Intermediate Spanish I.
Program Learning Outcomes
Upon completion of the B.S.W., graduates will be prepared as generalist social work practitioners who are able to:
Identify with the profession, demonstrate ethical and professional behavior, and communicate and apply their understanding of the importance of diversity and difference in shaping the life experiences of client systems at micro, mezzo, and macro levels.
Advocate for social, economic, and environmental justice and human rights.
Engage in social welfare policy practice to improve the effectiveness of service delivery systems within the practice context.
Engage and assess with individuals, families, groups, organizations, and communities to collaboratively choose evidence-based interventions based on the critical assessment of strengths, needs, and challenges of client systems and evaluate the outcomes of the intervention chosen.
Apply knowledge of human behavior and the social environment, person-in-environment, and other multi-disciplinary theoretical frameworks in choosing evidence-based interventions to improve the lives of client systems at the micro, mezzo, and macro practice levels.


CSWE Accreditation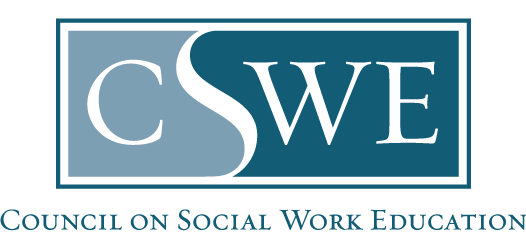 The UAFS Social Work Program is fully accredited by the Council on Social Work Education.

Request Information
Loading...