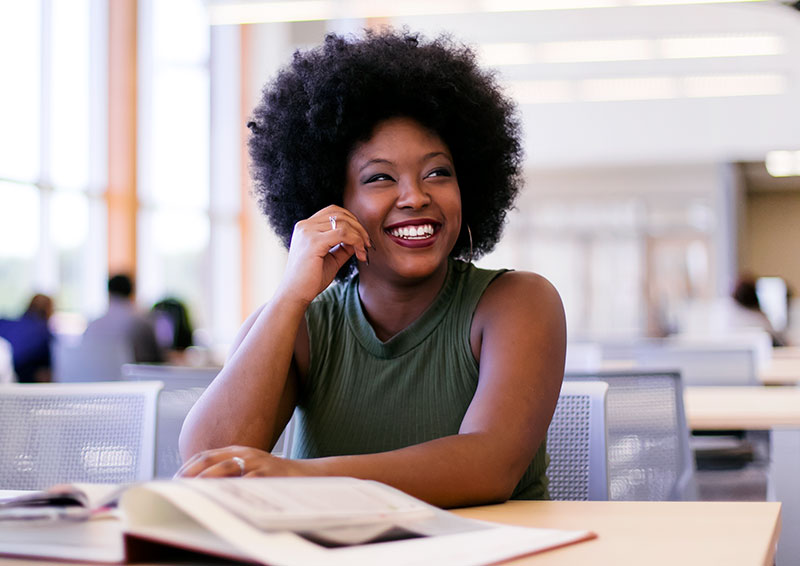 Academic programs
UAFS offers master's, bachelor's, and associate degrees plus certificates of proficiency and technical certificates.
Use our program finder to explore all UAFS has to offer.
Explore majors & minors
The College of Arts and Sciences offers programs in a variety of creative and critical fields, along with most core education courses, to provide a robust education experience.
CHEHS courses are designed to integrate theory, innovative practice, and technology in classroom and medical settings while informing students about healthcare trends and career advancement.
The College of Business is AACSB accredited, the highest standard of excellence for postsecondary business education programs – only 10 percent of business programs in the world are AACSB accredited.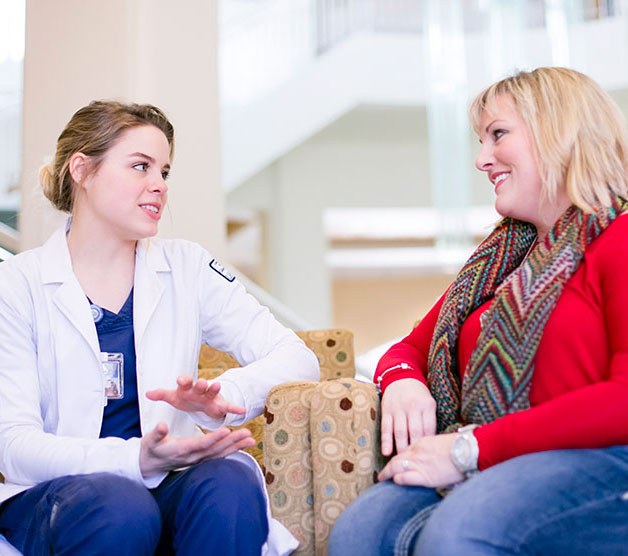 Graduate Studies
UAFS offers two graduate programs: the Master of Healthcare Administration and the Master in Education.
Over time the university plans to add more programs that are consistent with our mission of preparing students to succeed in an ever-changing global world while advancing economic development and quality of place.
UAFS has four advising centers, each with their own unique approach to working with their majors. Scheduling an appointment with your assigned advisor is required for all students.
Dedicated to providing services to current and former students and our regional employer partners. We would encourage you to explore our website and familiarize yourself with all the services that we have to offer.
Enhancing academic development through coaching, tutoring, workshops, test preparation and test proctoring.
Writers of all levels of experience can receive help with every stage of the writing process through collaborative tutoring and professional development.
Provides official student records and transcripts, processes graduation and registration forms, and provides student ID cards. Other services include enrollment verification and changes in student information.
UAFS is home to four TRIO programs: Upward Bound Classic, Upward Bound Math/Science, TRIO SSS, and TRIO STEM. These programs serve high school students within the Fort Smith area, as well as college students attending UAFS.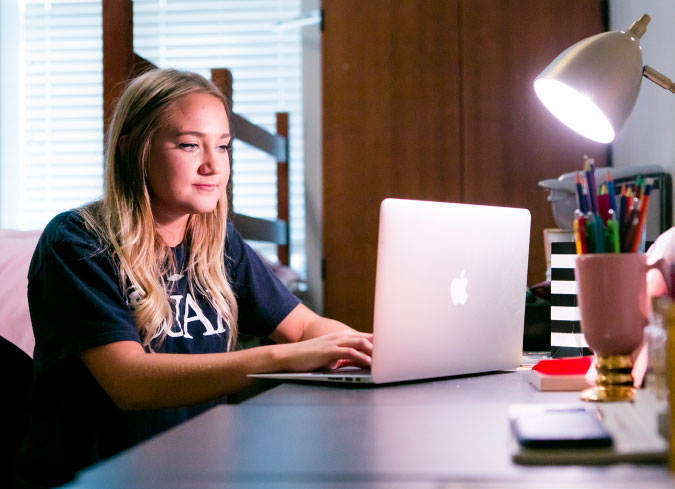 Online Learning
Online learning is an essential component for fulfilling the university's academic mission.
UAFS incorporates synchronous and asynchronous learning via the Blackboard Learning Management System (LMS). Distance education courses are also offered via compressed interactive video to select off-campus sites.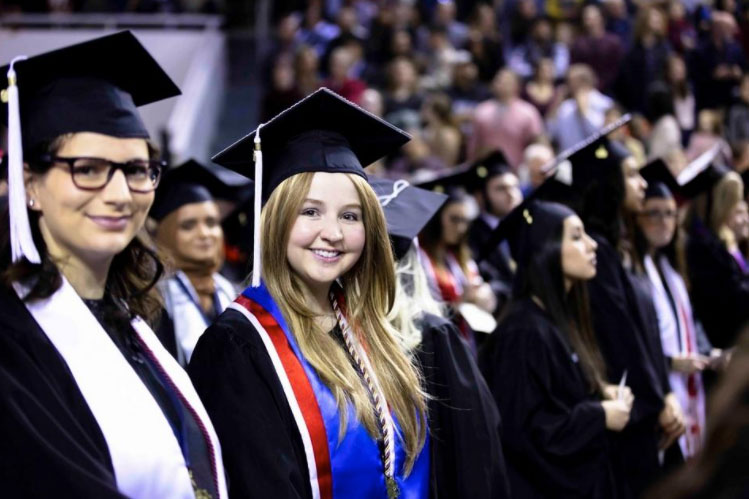 Honors Program
The Myles Friedman Honors Program provides an enriched educational opportunity for bright, motivated first-year students with strong academic backgrounds, including a high school GPA of 3.5 or higher and ACT composite scores at or above 27. Admission is competitive, and the number of applicants accepted is limited.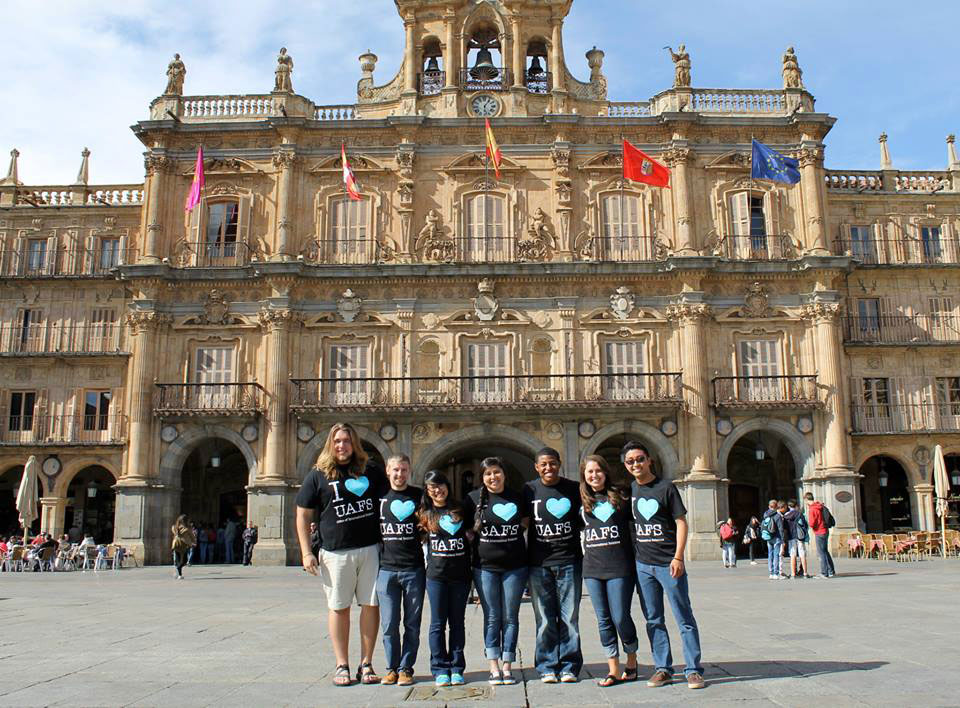 International Education
Whether you are an international student attending UAFS or you are interested in studying abroad, the Office of International Relations can assist you in reaching your educational goals.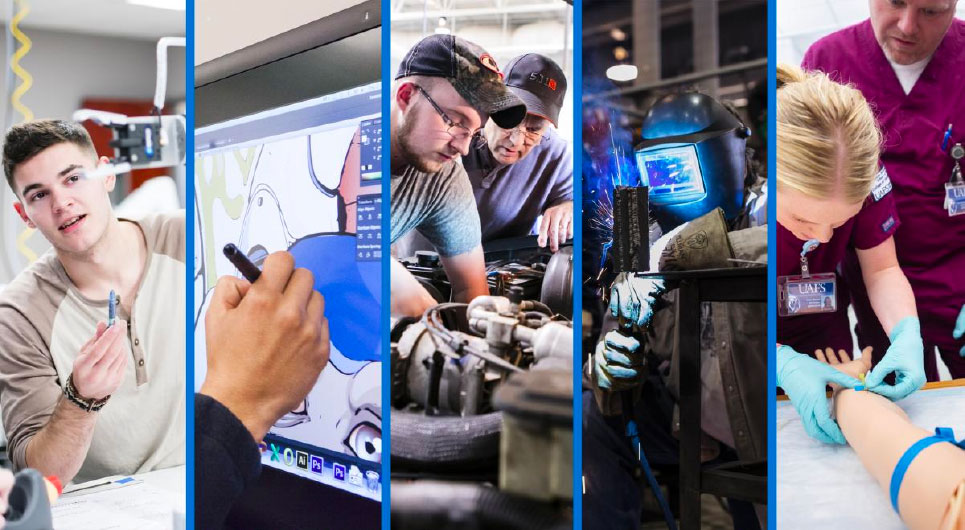 Concurrent Credit
Whether learning in one of the 10 areas of study in the Western Arkansas Technical Center or taking general education courses through UAFS at a local high school, the university offers many learning opportunities for high school students to prepare themselves for the transition to college or employment.