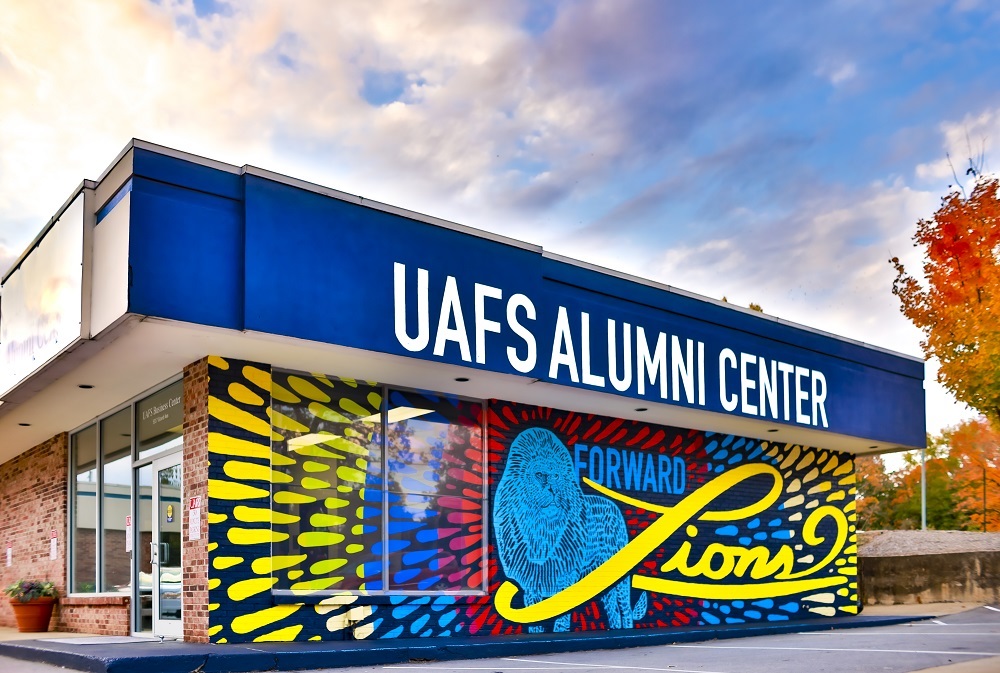 Alumni | Bell Tower
October 04, 2023
Alumni Legacy Awards
Twenty students received financial aid through the Alumni Legacy Scholarship in the 2023-2024 academic year. This is the highest number of scholarships awarded in a year.
"At UAFS we always talk about being a Lion family, and nothing brings our family more pride than celebrating a new generation of Lions," said Jasmine Smith, director of Alumni Engagement and Annual Giving. "We are proud to celebrate these Lion legacies starting their academic pursuits on the campus where their parents, grandparents, siblings, or spouses obtained their degrees."
First-time entering students with an immediate family member who graduated from UAFS (or Westart College, Westark Community College, Westark Junior College, or Fort Smith Junior College) can apply for the scholarship of $1,000 per academic year. The Roarin' on the River Low Country Shrimp Boil, held each year in June, is the largest fundraiser for the endowment fund.
Students receiving the scholarship this year and their majors are:
Hayden Walker, business administration.
Jordon Culbreath, business administration.
Kendall Maddox, associate in general studies.
Kinlee Myers, radiography.
Allie Clark, chemistry.
Landon Reed, biology.
Austin Sharum, engineering.
Eli Sharum, engineering.
Carter Weeden, electrical engineering.
Emma Smith, electrical engineering technology.
Adam Holt, chemistry.
Hannah Green, nursing, BSN.
Joanna Dubois, biology, teacher licensure.
Jillian Cochran, biology, teacher licensure.
Raquel Spencer, chemistry.
Taylor Horn, elementary education.
Nathan Gibson, engineering.
Noah Dieter, mechanical engineering.
Joshua Moore, music education.
Paige Henson, biology.
Tags:
Scholarships
Alumni
Media Relations
The UAFS Office of Communications fields all media inquiries for the university. Email Rachel.Putman@uafs.edu for more information.
Send an Email
Stay Up-to-Date
Sign up to receive news and updates.
Subscribe
Rachel Rodemann Putman
Director of Strategic Communications
479-788-7132
rachel.putman@uafs.edu
Submit A News Tip