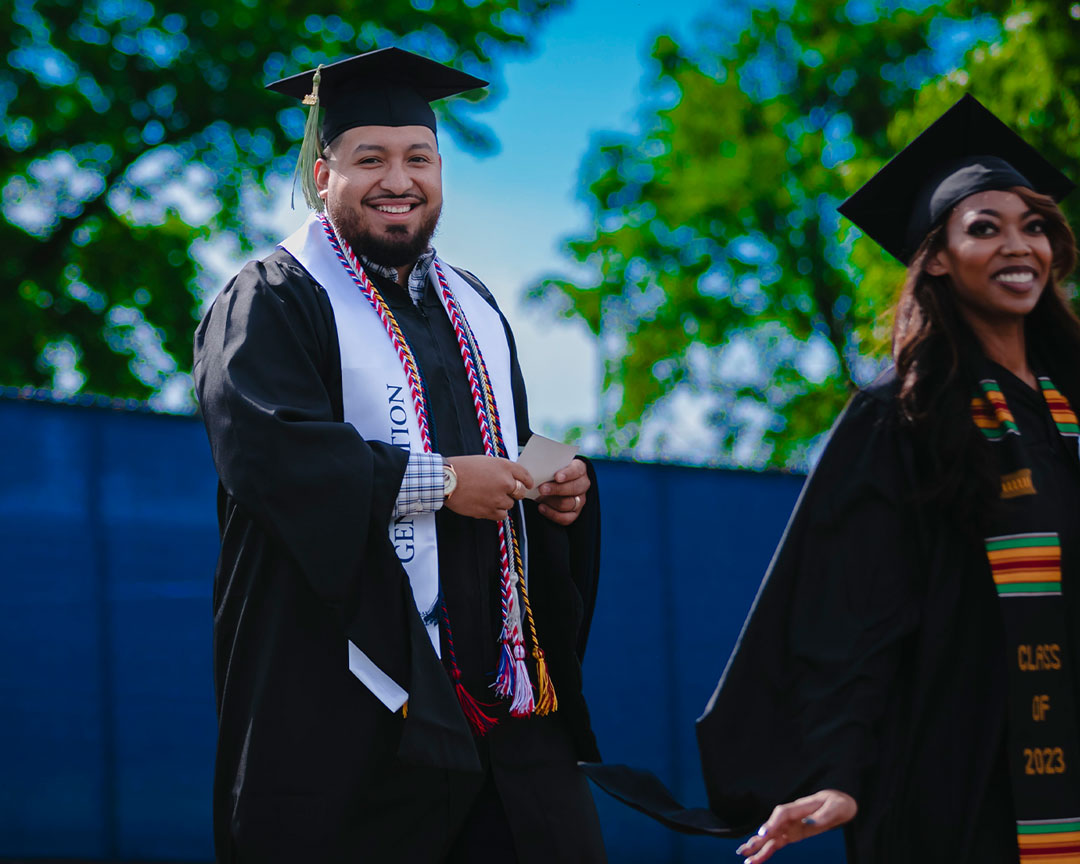 Events | Featured | News | Health Education and Human Sciences | Alumni
May 13, 2023
College of Health, Education, and Human Sciences Celebrates Graduates
The 108th Commencement at the University of Arkansas – Fort Smith began Saturday, May 13, 2023, with the graduation of more than 250 students from the College of Health, Education, and Human Sciences (CHEHS).

Starting at 10 a.m., CHEHS graduates walked across the stage at Stubblefield Arena and collected their UAFS diplomas. But before degrees were given, photos snapped, and tassels moved, Susie Marks, executive director for the Arkansas Nurses Association, spoke to the graduates about this special day in their lives and what their futures hold.

She encouraged students to reflect on "all the times you wanted to give up but preserved."

A native of Arkansas, Marks has dedicated three decades of her life to Arkansas nonprofits and nearly 20 years in her church's sports leagues. With a passion for community service and work centered around helping the next generation of Arkansans, Marks' message to CHEHS graduates laid the foundation for the rest of their professional lives.

"Don't let anyone tell you that your dreams are out of reach," said Marks. "Education is in your DNA, and each of you took the necessary steps to give back."

Jaime Vargas graduated with a master's degree in health care administration. He is a first-generation student who has attended UAFS since his undergrad, and it's the UAFS community that has been the most impactful.

"Professors here care," he said. "Professors help set up every student for success, and it's a testimony of not only my support system but every other student."

The commencement ceremony encouraged students to look inward. Their personal reflections were met with mixed emotions as they left behind the campus they called home, professors, advisors, and friends who helped them along the way. As he prepares for his next journey, Jaime gave one last gift of encouragement.

"Commit and dedicate yourself and never be afraid to ask questions," said Jaime.

To watch a replay of the CHEHS spring commencement ceremony, click here.
---
Jaime Vargas was a recipient of the Gordon Kelley Healthcare Scholarship, and the Robert and Janice Powell Scholarship.
Tags:
Graduation
College of Health Education and Human Sciences
First Generation Student
Alumni