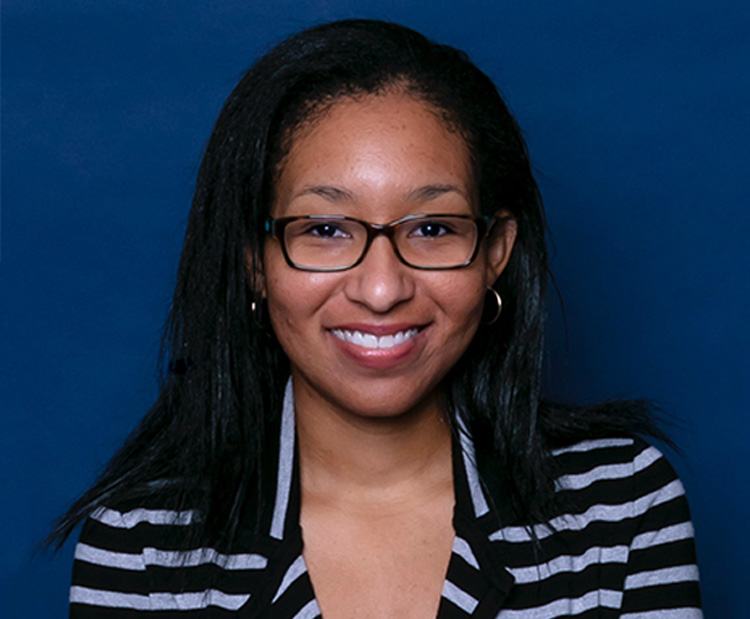 Health Education and Human Sciences | Lion Voices
November 16, 2023
Home Away from Home: Dr. Nicha Otero
What happens when home is more than 2,000 miles away? You find a way to make a home where you end up … even if home becomes Arkansas and you don't know where it is.
Hailing from the southernmost island country in the Caribbean, Trinidad and Tobago, Dr. Nicha Otero, an associate professor of psychology and interim department head, came to the University of Arkansas – Fort Smith in August 2011. Looking back a dozen years later, she laughed as she remembered having "no idea where Arkansas was."
Despite this, arriving at UAFS seemed destined for Otero.
"I got into Morgan State University for my undergraduate degree," she said. While at the Baltimore, Maryland, school, Otero was connected to a familiar UAFS face. "My mentor there was actually Dr. Rita Barrett, a previous department head of the psychology program here."
Otero completed her bachelor's degree in general psychology from Morgan State and, at Barrett's suggestion, continued her education in graduate school. Otero applied to the University of South Carolina in Columbia and earned her Ph.D. in experimental psychology.
If it seems like she skipped a step, Otero joked that it's because she did.
"I jumped straight into my Ph.D.," Otero smiled. "You apply for the Ph.D. going in so you can get your master's while in the program, but I knew myself, and if I got my master's, anything a little bit more challenging, I'd be like, 'Oh, you have a graduate degree, you're good.'"
With her degrees in hand, Otero reconnected with Barrett, who was then at UAFS and happened to have an opening in the department. After interviewing and being offered a faculty position, Otero broke out the map and located her family's new home.
Otero said that from the time she arrived at UAFS and Fort Smith, she "felt at home." However, she came before her family and set out to ensure the fit was also for her husband, son, and daughter.
"My first task was to find a school for my kids," she explained. "I attended St. Boniface Catholic Church…and I figured, 'OK if the school is right there on the church compound, I'll see some of the kids and try to get a feel for it.'"
After the service, Otero was blown away by the reception she received. The deacon introduced himself, and after hearing of her interest in her kids attending the school, he facilitated an impromptu meeting with the principal at the time, Dr. Karen Hollenbeck.
"She asked me, 'Do you want to take a tour of the school?' and I'm thinking, 'Yes, but no, you have places to go, church is over, you have plans.' She said, 'No, it's not a problem,'" Otero recalled with fondness. "She opened the school doors to me and took me on a tour."
Otero's warm welcome left a lasting impact and created relationships she and her family continue to maintain today. Otero's husband, Nigel, is an advising coordinator for the College of Business and Industry, and her kids, Vincente and Kalena, are involved in several high school activities.
She said it's the community they have all embraced. The same can be said for the community at UAFS and in the classroom.
"UAFS is like a diamond in the rough or a hidden gem," she beamed. "You don't know until you get here and work here how much goes on here, how talented the staff and faculty are, how much they bring to the table, and how much our students are willing to learn. … It's a really nice community here on campus."
From Trinidad and Tobago to Arkansas, Otero has found a home she loves. Whether it's binging two or three movies a night with her family – "Grease 2" her personal favorite – bumping into friends at the store, or exchanging a passion for knowledge with colleagues and students, Otero is right where she needs to be.
"I love UAFS. … I'm good here."
Tags:
Faculty Voices
Psychology
College of Health Education and Human Sciences
Media Relations
The UAFS Office of Communications fields all media inquiries for the university. Email Rachel.Putman@uafs.edu for more information.
Send an Email
Stay Up-to-Date
Sign up to receive news and updates.
Subscribe
Rachel Rodemann Putman
Director of Strategic Communications
479-788-7132
rachel.putman@uafs.edu
Submit A News Tip