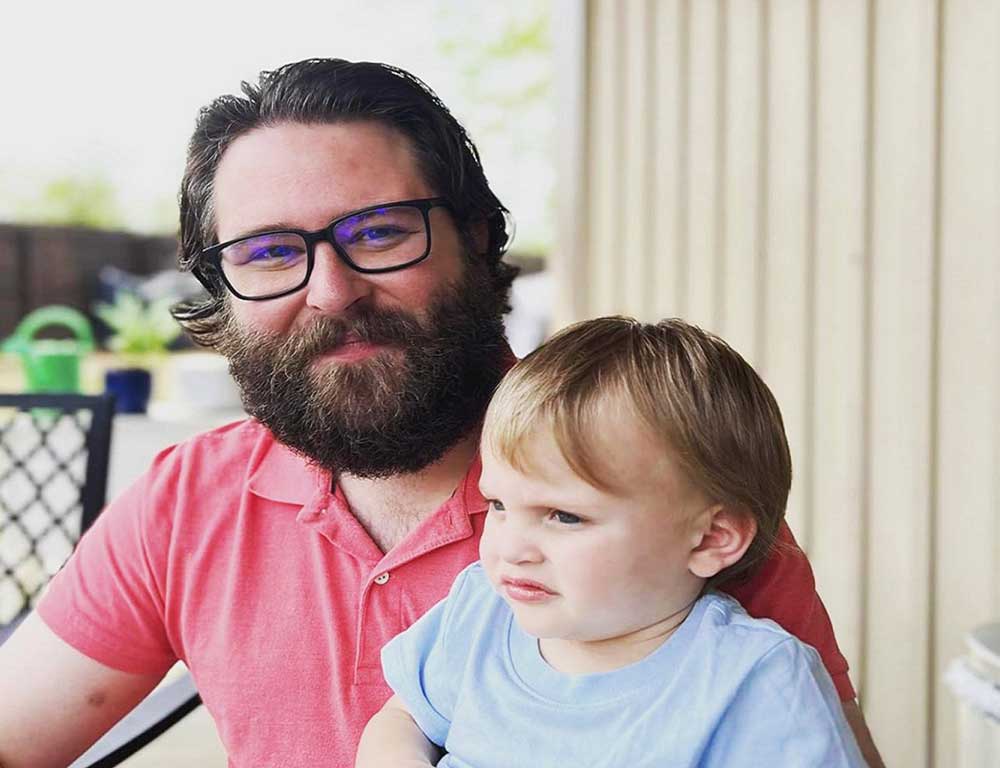 Lion Voices
September 15, 2023
Staff Voices: Scott Goines
University of Arkansas – Fort Smith web specialist Scott Goines hasn't quite reached the six-month mark working at UAFS, but he has already made quite an impact.
On a campus of over 700 faculty and staff – many of whom are working to keep their department or class webpage up-to-date, Goines has likely been behind the scenes helping ensure things run smoothly. The UAFS Calendar of Events is one of the most widely used features of the UAFS website. In his role, Goines is one of the primary people to address and correct the issue so that all students, faculty, and staff are aware of what's going on around campus.
He jokes that while it might seem like he's getting pulled in different directions, it all boils down to optimizing the website. What exactly does that mean? Goines said it means he helps ensure that everyone "can go to school and go through our site fluently." From search engine optimization to ADA compliance, a university website is a hub for information, and Goines helps keep on the lights.
As a self-proclaimed "techie," Goines admits it was always a hobby to tinker with and learn about the web, but he is grateful it helped land him a job with the marketing team at UAFS.
"Since I've been here, I've learned a lot, definitely learned a lot," he said.
Working at UAFS has been a full circle for Goines, who is originally from Anaheim, California, but split his formative years in the Fort Smith area and Southern California. Growing up, he saw the university transition from Westark College to UAFS. He began his college career at UAFS after a high school knee injury ended his goal of playing college soccer.
"I'm proud of it (UAFS) being one of the most respectable staples here in town and the growth it's achieved," Goines beamed. "It's very, very rewarding."
As the layers are peeled back, Goines' story comes into bloom.
Goines is a first-generation student who paved the way for his three younger brothers to follow in their education, with one recently passing his CPA exam, another graduating from the University of Arkansas with a degree in accounting and marketing, and his youngest attending UAFS.
Watching his brothers succeed has given Goines a sense of pride that is only trumped by the pride he has as a father.
"My kids are my life," he said of his daughter Willow and son Andrew. "It's very important for me to give them a foundation and be consistent."
Goines strives to teach his kids how to be helpful, hard-working, and committed. When he talks about his kids, it is easy to see how much he cares.
When he isn't answering questions for UAFS employees, you can find Goines partaking in some of his favorite activities. He enjoys cutting a rug on the dance floor and belting out some beloved tunes. However, he joked that he'd be incognito at a karaoke bar.
Tags:
Staff Voices
Marketing and Communications
Media Relations
The UAFS Office of Communications fields all media inquiries for the university. Email Rachel.Putman@uafs.edu for more information.
Send an Email
Stay Up-to-Date
Sign up to receive news and updates.
Subscribe
Rachel Rodemann Putman
Director of Strategic Communications
479-788-7132
rachel.putman@uafs.edu
Submit A News Tip