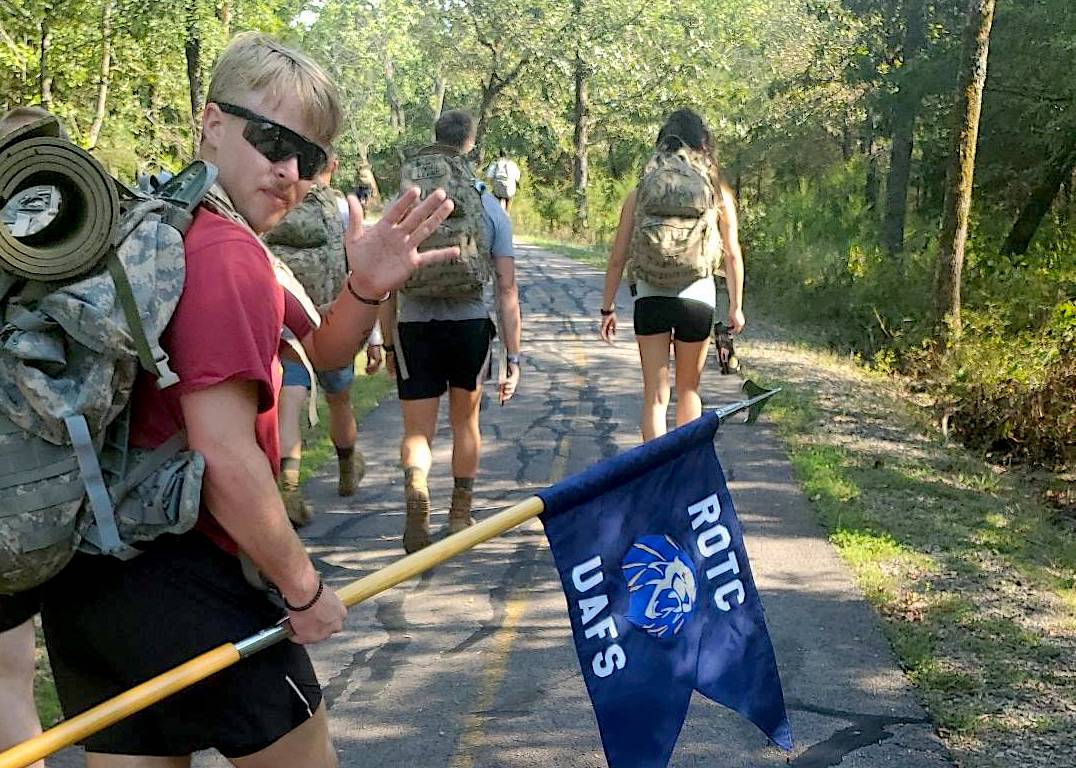 Events
March 27, 2023
New Obstacle Course Coming to UAFS
At 10 a.m., Saturday, April 1, 2023, the University of Arkansas – Fort Smith Student Veterans Organization and ROTC program will host an inaugural event, "Endurance: The Obstacle Course," at the UAFS Intramural Fields.
The course, which will be completed by teams of three, will consist of 16 unique obstacles, culminating in a 40-meter sprint to truly test competitors' endurance.
Teams can register for $15 a person at 8 a.m. the day of the event or by emailing Sam Fuentes at sfuent00@g.uafs.edu. Trophies will be awarded to the first, second, and third-place winners, along with bragging rights.
Spectators are invited to participate in a blow-up obstacle course challenge presented by the Army National Guard and open competitions at pull-up bars and deadlift stations. For those who would rather cheer than compete, food trucks will be gathered at Westark Church of Christ, with delicious meal and snack options.
"We are excited to host this Endurance Obstacle Course and to see the community come in support of our military members, veterans, and ROTC students," said Victor Steffen, a member of the UAFS ROTC's Lion Company. "It's a great opportunity for people to challenge themselves physically, have fun as a community, and show support for our service members."
During the event, representatives from each branch of the U.S. military will be recognized as guests of honor.
For more information, contact Sam Fuentes at sfuent00@g.uafs.edu or Victor Steffen at vsteff00@g.uafs.edu.
Tags:
ROTC
SVO
Student Organizations
Events