Explore the world from the ground up with a degree in geoscience.
The demand for professional geoscientists is driven by our growing need for energy production, environmental protection, safe construction practices, and responsible land and resource management. The Bachelor of Science in geoscience prepares you for entry-level positions in the environmental, engineering, or energy resource industries or for entry into graduate-level geology degree programs. Requirements include foundational math, chemistry, physics, a broad core of geology courses that include an intensive summer field camp, and upper-level electives. Geoscience majors are encouraged to engage in undergraduate research and internships with private industry and government agencies. The curriculum is designed in part to prepare students for professional geologist licensing exams administered by the National Association of State Board of Geology.
Concentrations
Professional
This 32-hour module requires 12 hours of electives and 20 hours of upper-level geology courses including invertebrate paleontology and summer field geology. Students completing this concentration will be prepared to continue their studies at the graduate level or pursue an entry-level geoscience job.
Environmental
This 32-hour module requires courses in organic and environmental geochemistry as well as geographic information systems (GIS) and global position system (GPS) mapping. Students completing this concentration will be prepared to continue their studies at the graduate level or pursue an entry-level job in the environmental consulting industry.
---
Minors
Geographic Information Systems
This 20-hour program provides students with a general overview of GIS mapping and analysis.
Geoscience
This 18-hour program is designed for students who wish to earn a geoscience credential while majoring in another field, often biology, chemistry, math, or engineering.
Physics
This 15-17-hour program complements degrees in all areas of science by providing a unique insight into the physical sciences.
Professional geoscientists typically split their work time between the office and the field, often traveling to remote locations to perform outdoor research and data collection. A B.S. in geology opens a pathway to many specialties, including:
Economic Geologist
Engineering Geologist
Environmental Geologist
Geochemist
Geophysicist
Geoscience Educator
Hydrogeologist
Meteorologist
Oceanographer
Paleoclimatologist
Paleontologist
Petroleum Geologist
Seismologist
As of 2021 the U.S. Bureau of Labor Statistics reported that more than 24,900 professional geoscientists were employed in the United States with a median annual salary in 2022 of $87,480. This profession is expected to grow faster than average over the next decade.
Upon successful completion of the program, you will be able to:
identify and interpret the genesis of minerals, rocks, and fossils in hand samples and outcrops.
identify and interpret stratigraphic sequences, sedimentary structures, unconformities, depositional contacts, intrusive contacts, faults contacts, and geologic structures observed in the field.
interpret topographic maps, geologic maps, aerial imagery, and satellite imagery when conducting research or solving geologic problems.
demonstrate mastery of field methods including taking accurate and reliable field notes; constructing geologic maps, cross sections, and stratigraphic columns; and interpreting the geologic history of an area on the basis of observed field relations.
use computer software to analyze geographic data and create graphs, GIS maps, and other images for presentations or written reports.
apply geological theories, methods, and concepts to solve geologic problems.
concisely articulate geologic knowledge, observations, and interpretations in oral presentations.
prepare geologic reports that are thoroughly researched, well organized, concisely written, and clearly illustrated.
function ethically, independently, and collaboratively with others in the profession.
---
Accreditation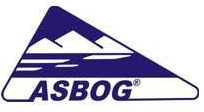 There is no accrediting agency for geosciences programs in the United States. Instead, our curriculum is designed in part to prepare students for licensing exams for professional geologists administered by the National Association of State Boards of Geology.
Request Information
Loading...