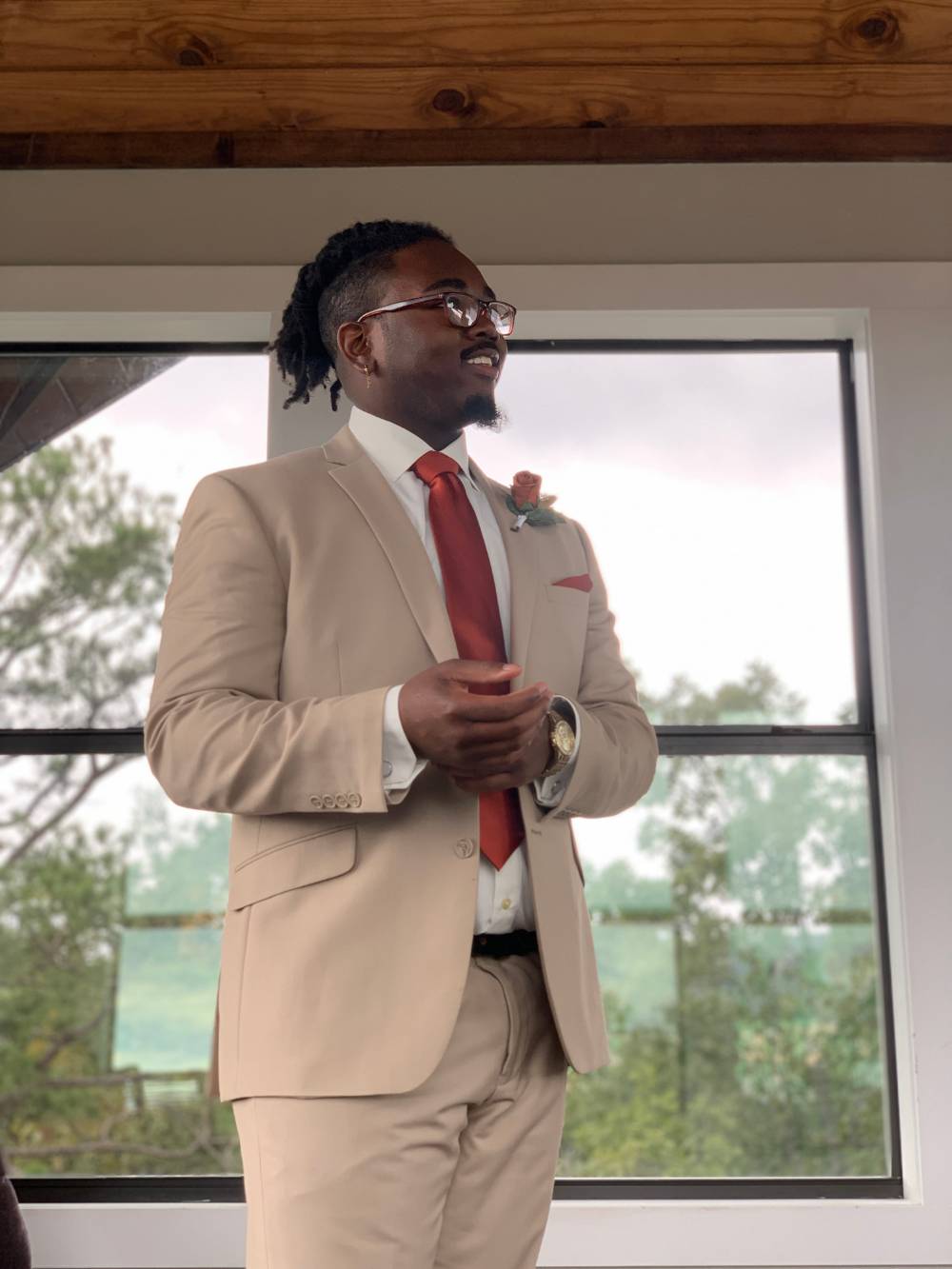 Lion Voices
November 01, 2023
Lion Voices: Kendrix Holcomb
Happy November, Lions! This weeks #LionVoices is senior Business Administration major, Kendrix Holcomb. Kendrix did not have any trouble finding his college home.
"Faculty members from my high school and respected members o the community said how great UAFS is for my program and they were not wrong," he said.
Since setting foot on campus, Kendrix has been all about seizing the day. He's dabbled in quite a lot on campus, from joining the Pi Kappa Phi Fraternity and reviving the Black Student Alliance to mixing it up with the Council of Steppers and the Campus Activities Board. When he's not doing that, you can find him in the office of Campus and Community Engagement, where he works as the student assistant. "It's a great community with friendly faces all around."
With a clear vision for his future, Kendrix explained, "My future plans after graduation are to open my own business and become a motivational speaker. My friends, family, and supportive faculty and staff have pushed me to be better in everything I strive to do."
Reflecting on his time at UAFS, he said "there are honestly too many good memories to choose just one," but specified that freshman year was an important time to get engaged and build the all-in lifestyle he has now. "Take time to adjust and get used to college life, and then get involved. Getting involved will help you make friends and also equip you with skills you can use everyday."
Tags:
Black Student Alliance
Greek Life
Lion Voices
UAFS