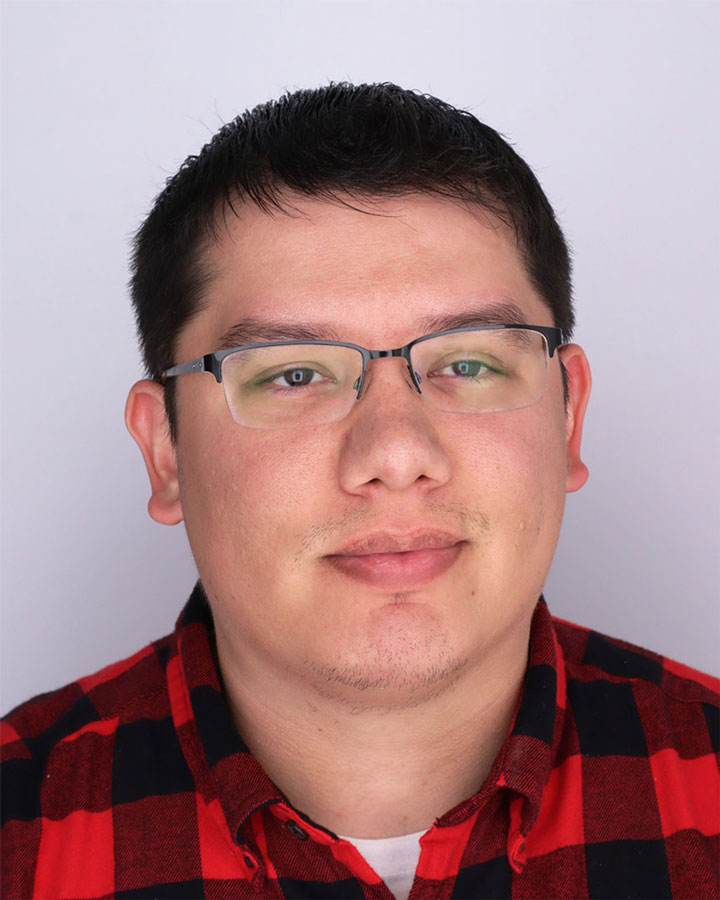 Featured | News | Lion Voices
May 24, 2023
Staff Voices: Dr. John Bennett
From serving in the Army to working in the TRIO Student Support Services program as an academic specialist, Dr. John Bennett has put the greater good of others above himself.

Bennett is an Iraq War veteran and former Oklahoma National Guardsman. After returning home from Iraq in November of 2008, he says his priority was to go to college.

"No one in my family had ever attended college," he explained. "I'm a member of the Choctaw Nation in Oklahoma, and while I can't speak for everyone, educational attainment is just not a priority in the Native American community that I am from."

However, the timing wasn't quite right. Bennett reflected on that time and said he wasn't academically, personally, or professionally prepared to be a student. As a result, he re-enlisted with the Army for another four years.

By 2013, Bennett was ready to give college another shot.

"I started going back to school in spring 2013, online at Liberty University," said Bennett. And that is where he remained for the next ten years. He earned a bachelor's in religion in 2016 with a minor in counseling, a master's in executive leadership in the fall of 2017, and as of the fall of 2022, a doctorate in education leadership – all from Liberty University's online campus.

"Annually, there are only 300 to 400 Native American students across the country that finish with a doctoral level degree, and I'm proud to be one of those few hundred," said Bennett.

But working in higher education was not the career Bennett envisioned, especially after the challenges he endured throughout his education before college. As a kid, Bennett attended 23 different K-12 schools before his senior year of high school.

It was that instability Bennett used as motivation to find a job and career that paid the bills and provided him stability as an adult, stability for his wife, and stability for his younger sister, whom he was awarded custody of. Education was his answer.

While attending Liberty University, Bennett worked various jobs, such as a police officer for the city of Pocola, a glass cutter in Van Buren at Dillmeier Enterprises, and a forklift operator at Baldor. Eventually, he worked in admissions for Vista College – a former for-profit school in Fort Smith – from November 2015 until February 2019.

"I found a couple of things that I really gravitated to, and one was advice," said Bennett. "I had been around the world and had a lot of experiences, and as I was speaking to new or potential students, I realized I had some good advice to share with them on how to avoid failures because I had done so many of those myself."

Bennett's newfound passion for sharing advice and his ability to connect with others transitioned into working for his Choctaw roots. During the late winter and spring months of 2019, he became a corporate trainer for the Choctaw Nation. However, he soon realized it was with students that he thrived most.

In July 2019, Bennett arrived on the UAFS campus and found a home within the Lions community.

Since then, he has connected with hundreds of students through TRIO, working with the Native American Student Association or student-veterans, serving on the first-generation student committee, and being the advisor for Dice and Dragons, the university Dungeons and Dragons student organization.

"The possibility that I maybe can set an example for somebody else, even if it's somebody I don't ever meet, it means a lot to me because I don't think I ever had that myself, at least not in terms of educational attainment," said Bennett.

Whether on- or off-campus, Bennett serves as a reminder that your background doesn't determine your future. His dedication to students' success is an inspiration that he hopes to continue to provide for years to come.
Tags:
Academic Resources
Student Support Services
Staff
Trio SSS