Center For Economic Development
Welcome!
The University of Arkansas – Fort Smith Center for Economic Development is your destination for workforce and personal training, planning, and advising. Our three distinct offices provide you with the resources and experienced partners you need to help advance your business and your career. Whether you are starting your own business, expanding into new markets, or accelerating your career – the UAFS Center for Economic Development will help you achieve your goals.
Against a technicolor backdrop of painted grain silos and bright blue skies, Arkansas Gov. Asa Hutchinson waxed poetic about the state of workforce development, economic investments, technology, and industry in the River Valley, and he noted the integral role the University of Arkansas – Fort Smith Center for Economic Development will play in continuing that legacy for years to come.
"These are incredible times that we're living in," Hutchinson said, "And it really goes to the heart of what's happening here in the River Valley. This center is the first of its kind in Arkansas, and I'm extraordinarily proud that this innovation is here in this community."
---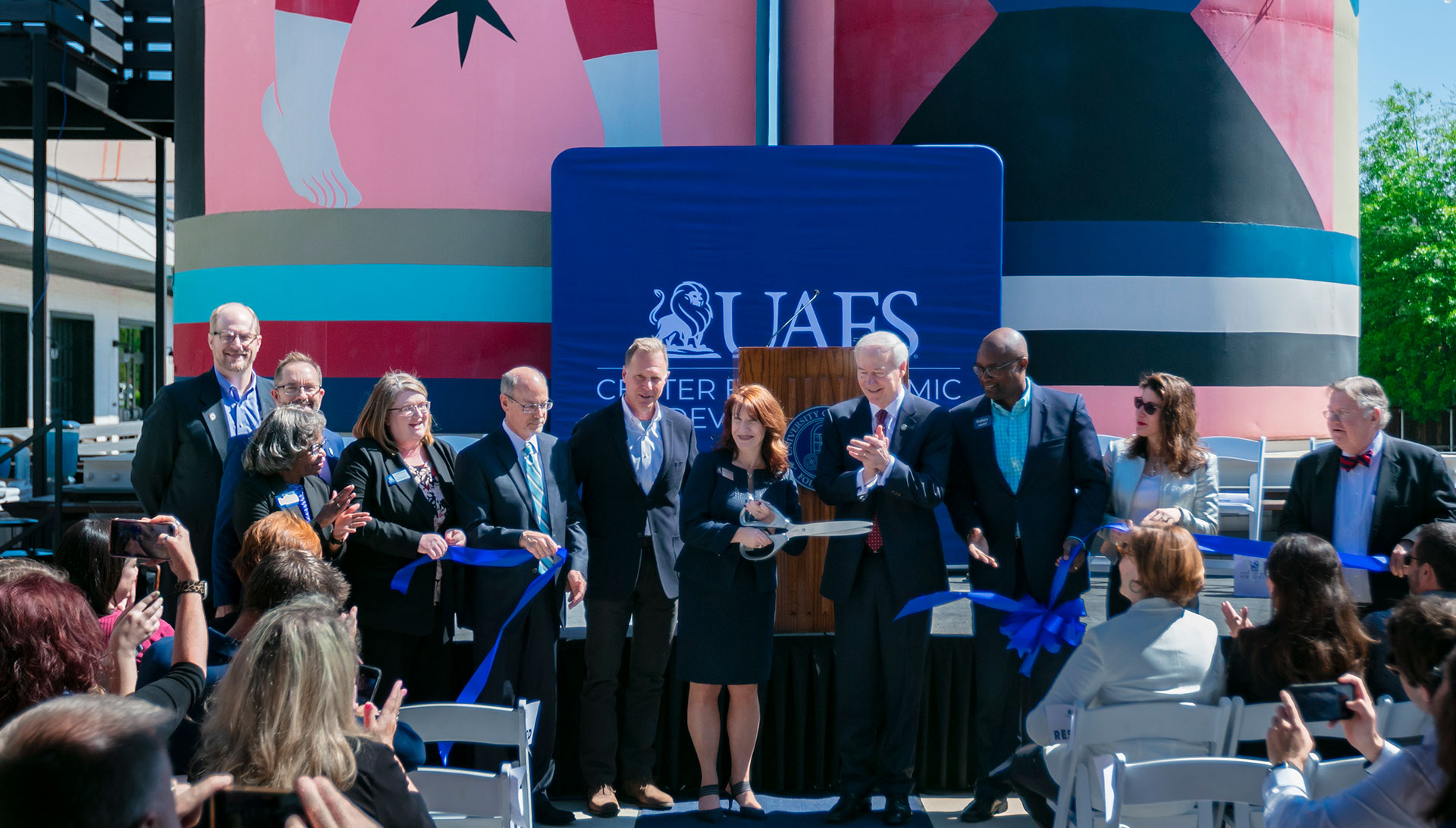 Host your next board meeting or corporate retreat at the UAFS Center for Economic Development!
Located in Fort Smith's vibrant Bakery District, our 10,000-square-foot facility features customizable classroom space for 120 collaboration spaces, state-of-the-art multimedia capabilities, and an executive boardroom. Our downtown location provides convenient access to excellent catering and lodging options.
Delivers customized training and consulting services to meet your personal or company goals. You set the goal, we create the program, and together we get results.
Offers family businesses a learning community to meet their unique needs. Members have access to workshops, quarterly breakfast meetings, and peer groups.



Helps with every aspect of business creation, management, and operation for new and seasoned entrepreneurs. Receive confidential consulting and market research at no charge.