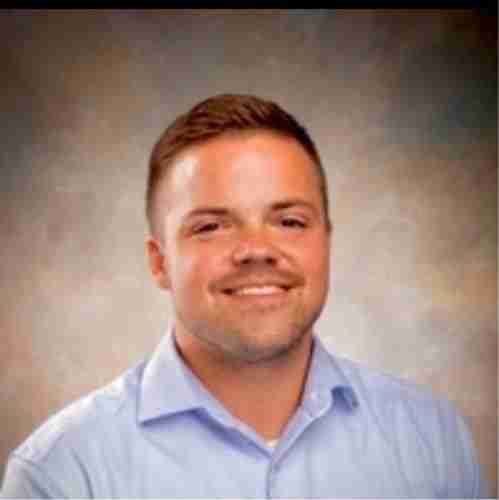 Bell Tower | Alumni
October 04, 2023
Focus on the Future
Matt Beyer, a 2015 accounting graduate, has some advice for those following in his footsteps.
"Students should get involved around campus and take advantage of resources such as the Babb Center for Career Services."
Beyer, a 2015 accounting graduate, also said working hard and securing an internship are the keys to getting a job right out of college. He began working right after graduation with the firm he'd served as an intern during his last semester.
"Securing an internship and working hard are key to landing a job after graduation," he said. "UAFS faculty and staff have worked very hard to design and implement internship programs. I highly encourage all students to participate."
Beyer became a member of the Arkansas Society of CPAs in April. He is a tax manager for Hubbs & Whitehead CPAs in Van Buren.
Beyer said his time at UAFS prepared him to succeed in many ways.
"Most notable would be the technical ability to succeed in a challenging industry such as public accounting and the soft skills to help excel at working with and leading others. The College of Business faculty and staff … always went above and beyond to teach accounting lessons and provide mentorship."
In June, the Arkansas Society of CPAs highlighted Beyer in its newsletter.
He told ARCPA that he became a CPA because he enjoys working in the profession. He plans to pursue further education and licensing because he believes that path "will help me be a better version of myself in pursuit of helping others."
He recommended focus and control for students pursuing a goal.
"Create realistic study goals that fit your schedule and pursue your vision of becoming a CPA through discipline and consistent hard work," he said. "Focus on energy management as much as time management. Try not to spare any mental energy toward anything that does not support your goals. Never give up!"
Tags:
College of Business and Industry
Alumni
Media Relations
The UAFS Office of Communications fields all media inquiries for the university. Email Rachel.Putman@uafs.edu for more information.
Send an Email
Stay Up-to-Date
Sign up to receive news and updates.
Subscribe
Rachel Rodemann Putman
Director of Strategic Communications
479-788-7132
rachel.putman@uafs.edu
Submit A News Tip