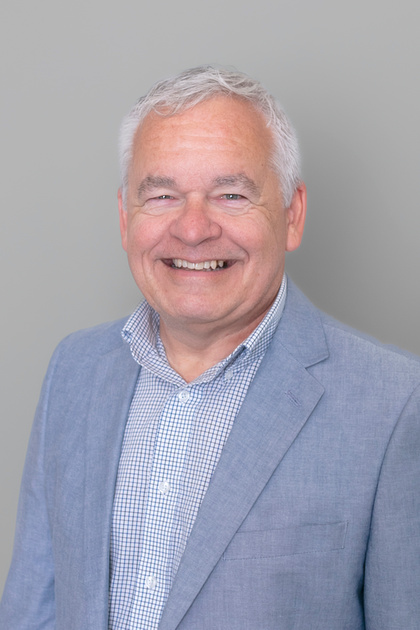 Welcome to the homepage for the Summer Bridge in English Program at the University of Arkansas - Fort Smith! Chances are you have been referred to our website and/or received an invitation to join the Summer Bridge Program, so thank you for visiting. As the director of this unique and exciting program, I am confident that through the rigorous instruction and thoughtful academic support that this program affords, you can thrive at UAFS. After reading through the information provided here, I hope you will consider applying. Please feel free to explore the page and contact me if you have any questions!
David Nickell, Program Director



Apply
Click here to Apply for summer bridge in english
FAQs
Summer Bridge is a FREE comprehensive, five-week summer transition program designed to assist qualifying first-year students in their transition from high school to the university setting by offering an accelerated pathway to college readiness in academic literacy and writing. Students who participate in the Summer Bridge program complete their first composition class, ENGL 1203 (with a co-requisite 0201 course), before they begin their inaugural fall semester.
By participating in Summer Bridge, students will get a head start in their college journey, build support systems with faculty, staff, and peers, and gain essential skills that will facilitate their transition to and success at UAFS. Bridge students will be provided a peer mentor for the first full academic year (fall and spring semesters). The mentor will provide academic support and encouragement and will introduce SBP mentees to a wide range of resources and support services provided by UAFS.
"I appreciate the effort Mr. Nickell and the peer mentors put into helping each student improve, and they made me excited to take my next English course." – Shawnee, Summer Bridge 2021
"This course was a great learning experience for me. I learned how to improve my writing skills and how to do really well in class. I would recommend this summer course to everyone because it was really helpful, even at a fast pace." – Matthew, Summer Bridge 2021
"I learned that I am smart enough to go to college, and I also learned how to be more independent." – Moises, Summer Bridge 2022

"I feel I learned that I must push myself harder if I want something as bad as I want to succeed." – Jenna, Summer Bridge 2022

"I learned to feel more confident in my writing." – Stephanie, Summer Bridge 2022

"I felt challenged with the workload in such a short time, but now I feel more prepared for longer courses." – Jade, Summer Bridge 2022
The Summer Bridge program is open to first-time students who meet certain criteria. Applicants must be referred either by the UAFS Admissions Office, the ROAR First-Year Advising Center, or their high school counselor.
Once a student has been referred to the SBP by the UAFS admissions office or a high school counselor, here are the next steps:
Click on the dark blue button above to fill out the brief application. Wait for a confirmation email with additional information from the Bridge director.

Schedule an appointment with a ROAR first-year advisor who will place you in the program if they determine you are eligible.

Once you have been accepted, you must attend a Summer Bridge Program Orientation prior to the first day of the summer session. You will be notified by the Bridge director of the orientation session dates and times.
Summer Bridge 2023 will be Monday, July 10, through Wednesday, Aug. 9.
Classes will meet daily (Monday through Thursday) from 10:20 a.m. to 12:30 p.m.
For ​questions or more information on Summer Bridge, contact the Summer Bridge director at David.Nickell@uafs.edu.