Graduating Seniors
---
Congratulations!
---
If you're exploring this page, you are likely less than a semester away from walking across that stage and on to a new adventure. We're sad to lose you as a student, but your time as a Lion isn't over. We actually like to say "once a Lion, always a Lion" because now you will join over 50,000 other Lions as a part of our UAFS Alumni Association!
Admittedly, there is a lot that goes into graduating. The process is full of joy, exhaustion, relief, stress, and pride – all of which are valid, and all of which can exist at the same time.
This page is meant to be your guide to graduation. Below you will find links to necessary forms, important dates, and upcoming events meant to help you transition from student to alumni as easily as possible. If you have any questions, or for more information, please contact the Office of the Registrar at 479-788-7230 or email registrar@uafs.edu.
June 10, 2023 06:00 PM to 09:30 PM
Smith-Pendergraft Campus Center
July 6, 2023 07:00 PM to 09:00 PM
Parrot Island Waterpark
October 24, 2023 11:00 AM to 01:00 PM
Reynolds Room - Smith Pendergraft Campus Center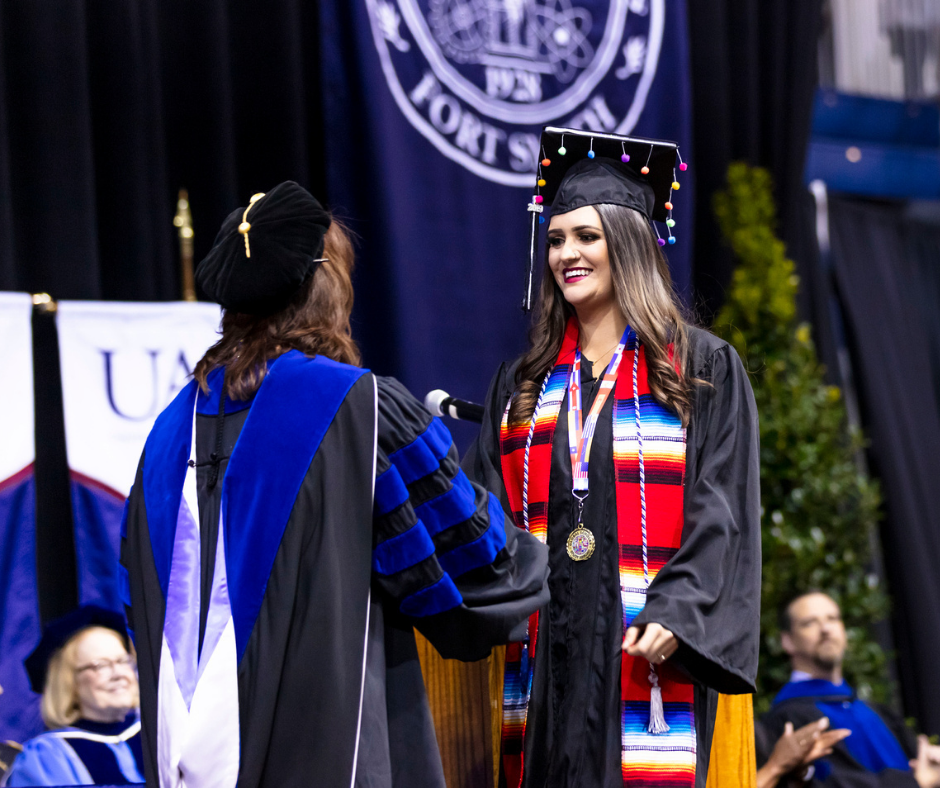 GRADUATION FORM
This form ensures the university is able to properly support you in your post graduation plans and connect you to relevant resources. Click the button below to be directed to the Graduation Form.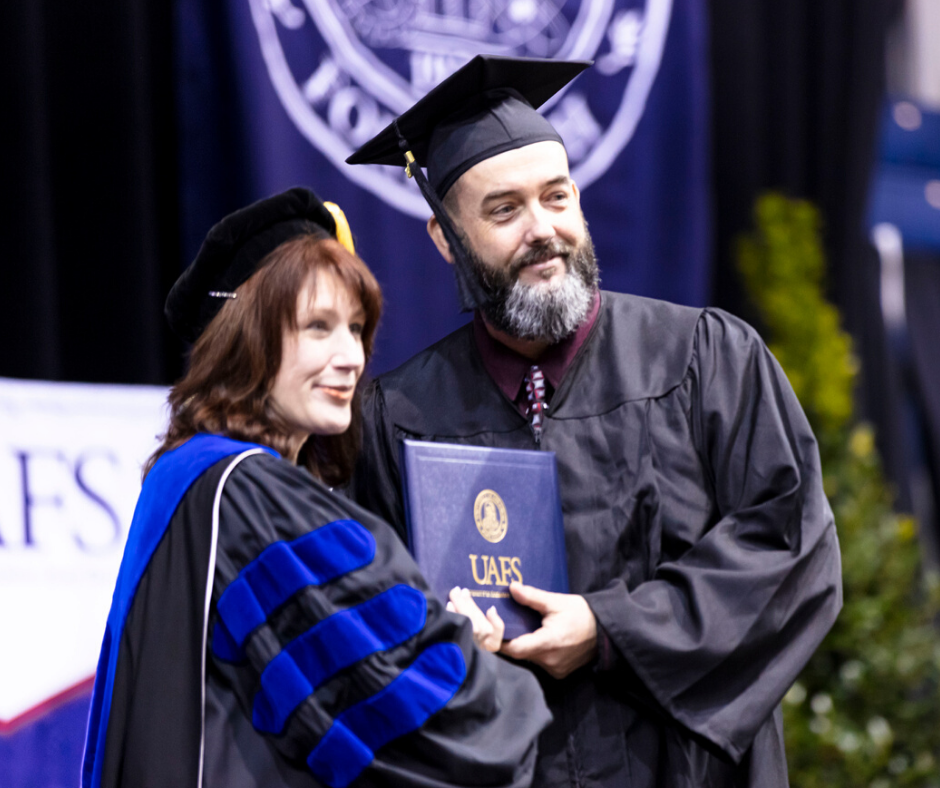 Check your balance
Your balance will need to be paid in full in order to order transcripts and receive your diploma. Click the button below to double check your current balance. You can also call the Cashier's Office at (479) 788-7060 or e-mail at cashier@uafs.edu.