Questions? Contact Us.
Jordanna Shotzman
Nursing Advising Coordinator
Pendergraft Health Sciences Center 115-A
Request Information
Loading...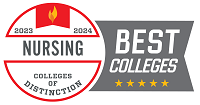 The Carolyn McKelvey Moore School of Nursing at UAFS offers qualified students a pathway to earn their Bachelor of Sciences in Nursing. Fully accredited by the Commission on Collegiate Nursing Education, UAFS's B.S.N. program prepares highly competent practitioners of nursing for professional careers in a dynamic healthcare environment and provides the foundation for graduate education in nursing. UAFS Nursing program's high-level of quality has also earned it accolades from Colleges of Distinction.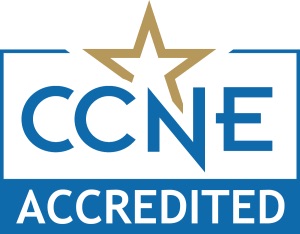 Professional nursing education integrates liberal and nursing education to foster critical thinking skills required for professional nursing and prepares nurses to practice effectively in a healthcare environment in diverse settings. Nursing education at the baccalaureate level is an active learning process.
Scholarship Opportunities
Your nursing degree is closer than you think, thanks to the generosity of UAFS friends and alumni. UAFS Nursing students receive tens of thousands of dollars in scholarship aid annually through the UAFS Foundation Lion's Share program.
Qualified nursing students can apply to more than 25 scholarships provided through the generosity of UAFS donors. These private gifts are set aside expressly for nursing students. Find out if you qualify by visiting the Lion's Share Scholarship site and submitting your application.
Submit Nursing Scholarship Application
---